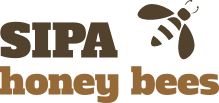 tel: 07970 454636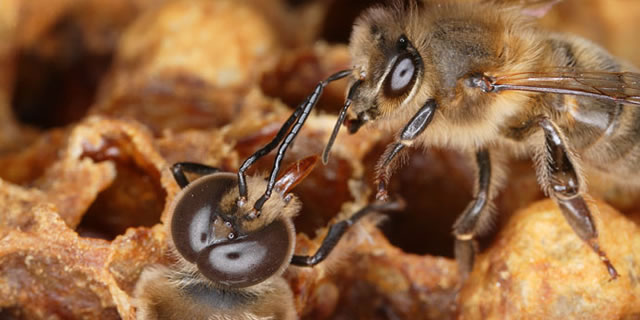 Buckfast honey bee
breeders & suppliers:
mated queen bees,
nucleus colonies
and full working hives
for sale to beekeepers

Check availability:
PayPal is an easy and secure way to buy online. You don't need to have a PayPal account as Paypal also process payments by debit or credit card.
Sipa Honey Bees Blog
1St September 2019
We are now open and accepting orders for 2020.
We have actually been accepting orders for next year since June from customers who just don't want to risk missing out ! Wise move in my view.
Overwintered stocks always sell out early, so get in quick if this is what you want.
As always, first orders in are the first orders out.
31st August 2019
Well, what year ! Thanks to you our customers and friends, we have surpassed every one of our targets.
More queens mated and sent to new homes, more nucs and full colonies too. Honey production exceeded all expectations as well. Thank you also to our really fantastic queens too, without you none of this would be possible.
So, now we move into a new beekeeping year and look forward to doing it all again in 2020.
July 18th 2019
What a season it has been so far... fantastic ! Tremendous feed back from our customers on the quality and handling characteristics of our queens and nucs, thank you all.
We continue to improve and enhance our queen lines, over the last two years we have targeted increased pollen gathering on two of our lines which has been highly successful. We regard this trait as being fundamental to long term colony survival and increased brood rearing, in turn leading to increased honey crops.
February 6th 2019
All sales of overwintered queens, nucs and full hives are now closed for 2019
August 15th 2018
After an exceptionally busy season we are now closed for all bee orders for 2018. Thank you all for your continued patronage and support. We really do appreciate it.
After a late start to queen rearing we have had a great season, surpassing our own targets, which are always stretching !
Feedback from our customers continues to be very positive, for which we thank you.
May 6th 2018
Due to very high demand we have now marked all of our nucs and full colonies as sold out for 2018. If you are still looking for a 5 FRAME NUC You can always drop us an email asking to go on our waiting list - we may release more nucs as the year progresses.
Our order book for Mated queens is building quickly and lead times stretching out, so if you will need mated queens I suggest you order early to get on the list.
Remember, we ship strictly on rotation against your place in order queue.
January 1st 2018
Happy New Year Everyone.
We are still accepting orders for Spring / early Summer 5 and 6 Frame Nucs and also New Season Queens.
December 31st 2017
After tremendous early autumn and winter interest in our overwintered stocks we have now had to close sales for Overwintered Queens, Overwintered Nucs, and Overwintered Full Colonies.
Sales of some Spring stocks have also been very strong thus we are now closing sales for Spring 14x12 Nucs, Spring Full colonies.
Further Spring stocks may become available later, please contact us to be placed on our waiting list.
September 1st 2017
Please place orders now for delivery in 2018. Overwintered stocks sell out fast so early ordering is recommended to avoid being disappointed. Limited numbers of 14x12 nucs and hives will be available.
August 23rd 2017
Please place orders from now on for Queens, Nucs and Full Colonies for the coming season in 2018.
We will continue to ship current season Mated queens while stocks are available, so place orders soon.
As we draw near to the end of this years season we would like to thank all of you for making this such a successful year. Demand for our Queens and nucs has been phenomenal. Luckily the weather although changeable, has been helpful for queen rearing.
We continue ongoing development of our Queen lines, feedback has been extremely positive for which we thank you.
May 1st 2017
All overwintered queens are now marked as sold out for 2017
New season Queens are available until September and 5 or 6 frame Spring/Summer nucs are still available to order.
2017 Queen orders - all Queens are bred by us in the UK
Orders for overwintered queens and spring mated queens are ramping up fast. Remember we ship strictly against your place in the queue, early ordering is recommended.
2017 Spring Nucs
We do still have 5 & 6 frame spring nucs available to purchase, so please place any orders soon to avoid disapointment.
30th March - Spring 14x12 Nucs - all marked as Sold Out for 2017
Overwintered Stocks of Nucs & Hives Marked as Sold Out for 2017
As of today19th March, all overwintered stocks of Nucs & Hives available for sale are fully allocated to customers and marked as sold out.
*****
News Flash

*****

We will have Instrumentally Inseminated Queens available for purchase during the 2017 season.

These queens are bred by us here in the UK using state of the art eqipment, techniques and selected breeding stocks of queen and drone mothers.

If you would be interested in purchasing these queens, please email us expressing your interest.
ORDER FOR 2017
From today you can place orders for Queens, Nucs and Full colonies for the 2017 season.
Overwintered stocks sellout fast as numbers are limited. Early season queens are always in short supply, we ship on rotation against your place in queue so get in early to secure your early season queens.
August 21st
We have now closed our sales for 2016. Thanks to all of our customers new and old for your support, patience and custom, we do appreciate it.
June 21st
Continuing high demand for our queens and very changeable weather, means that you may have to wait a while for despatch if the weather is against us.Thank you for understanding.
May 25th
As of today we have listed all nucs as Sold Out for 2016. We may have a few more available as the season progresses, if you would like to go on a waiting list please just drop us an email and we will add you to the list. Alternativley you can ask us us to reserve a nuc for 2017.
May 5th
Demand for Spring / Early summer nucs has been huge. We are quite confident that we will have more available, but from now on any orders placed are subject to availability and supply is not guaranteed. We would of course return any deposits paid if we don't supply by the end of the current season.
May 1st
Demand for queens ramps up very quickly from now on, If you are going to need mated queens this season I'd encourage you to place orders soon.
April 30th
Collections of Overwintered Nucs is now complete. Our thanks to you all for helping us to complete the collections so smoothly.
April 16th
Overwintered nucs and full colony's are ready for collection. Check your emails for dates and times.
March 27th
We still have availabilty on Spring / Summer Queens and Spring / Summer 5 or 6 Frame Nucs, however these are booking up very quickly.
If you are going to need Spring / Summer queens or nucs, book them soon or you could miss out.
March 26th
All Overwintered stocks of Queens, Nucs and Hives are now marked as Sold Out for 2016, as are Spring Full Hives and 14x12 Spring Nucs.
We still have all other configurations available at the moment.
January 29th - News about our bees
Surprisingly, given the very mild winter so far, levels of stores remain good. All colonies have good weights and were treated for varroa over the xmas / new year period.
The overwintered nucs look exceptionally well.
2016 Orders
We are accepting orders for Mated Queens, Nucs & Hives for the 2016 beekeeping season. We ship against order date, so early orders go first.
Don't forget we supply overwintered queens in the spring. We breed these queens ourselves here in the UK and overwinter them in 6 frame poly nucs, they really take off in spring !
We only release a limited number of these queens each year, so get your name on one before they go.
Our Facebook Page Has Been Hacked !
Our Facebook page has recently been hacked & hijacked. This has meant we had to close our original page, thus losing all of the content and reviews.
We have now opened a new facebook page, so please contribute, we want to rebuild the content.
Please let us have your comments and reviews about any Queens or Colonies you have had from us.
Older Posts
Sales of Queens and Nucs for 2015 are now closed - 31st August 2015
Once again our thanks to all of our customers and beekeeping friends for making 2015 such a successfull year. We have produced a lot more queens this year, even in difficult conditions, which tells us we must be doing something right.
The feedback we recieve from long standing customers as well as relative newcomers continues to be extremely positive, we do thank you all for that. Please do continue to email updates about how your bees are performing.
Shipping of Mated Queens - June 1st 2015 onwards
Please note : Availability & shipping of our mated queens is wholly dependent on favourable weather conditions for mating. We cannot offer guaranteed delivery dates, but aim to ship as soon as we are happy with the queens. Delays can occur even if we give you a window for delivery, so please be prepared to be patient & flexible.
We ship in sequence against order date, existing orders are shipped before new orders. We think this is the fairest way of allocating the queens.
Spring Nucs - 12th April 2015
Orders for our Spring Nucs are building quickly, we encourage you to order early to secure a nuc for the 2015 Season.
Overwintered Nucs - 12th April 2015
We are now releasing the Overwintered Nucs for collection, so keep an eye on your emails for your collection date. We look forward to seeing you all soon.
Spring Mated Queens - 12th April 2015
Demand for our Spring & Summer Mated Queens remains very strong, so please place any orders soon. We ship strictly against order date, this seems to be the fairest way of distributing the queens.
Overwintered Queens - 12th April 2015
All of our overwintered queens are now allocated to customers, so are marked as Sold Out. We may release an additional quantity so keep checking availability.
OverWintered Nucs - 2015
All of our overwintered Nucs are now allocated to customers for 2015, so these are now marked as Sold Out. Spring Nucs are still available !
Place your 2015 orders now
New for 2015 - we will have limited numbers of overwintered queens available. These are NOT IMPORTS but bred & reared by us here in our own apiaries.
Please place your orders for overwintered nucleus colonies & overwintered queens early, only limited numbers will be available.
Sales of 2014 Queens and Nucleus colonies is now closed. Thank you to all of our customers for making 2014 such a successful year, and for all of the very positive feedback.
We welcome comments and feedback about our bees and our service. Please write a review on our Facebook Page.
Mated Queens and Nucleus colonies - 18th May 2014
Our Mated queens are shipping now onwards, and throughout the beekeeping season.
Spring nucs are ready for collection from now onwards. Nucleus colonies will be available further in to the season.
Please check your email inboxes regularly for shipping and collection dates.
Overwintered Nucs - 23rd March 2014
I'm pleased to say that all of our overwintered nucs have come through the winter in good condition.
The bees are actively foraging now, even on some of the cooler days. Buildup of these nucs is accelerating quite quickly now. We anticipate these nucs will be ready for collection towards the end of the second week of April.
Please check your email inboxes regularly for further updates and collection dates. We look forward to meeting you all then.
Spring nucleus colonies 2014
Spring Nucleus colonies should be ready from late May onwards, but that is wholly weather dependent. Please check here for regular updates on the development of the nucs.
Overwintered nucleus colonies 2014
Overwintered Nucleus colonies are currently sold out. Email us and we will let you know when the next overwintered nucs are available to order. Alternatively please check here for updates.